If you want to be more secure, on Linux you can isolate used programs on different Users! All you need is installed by default!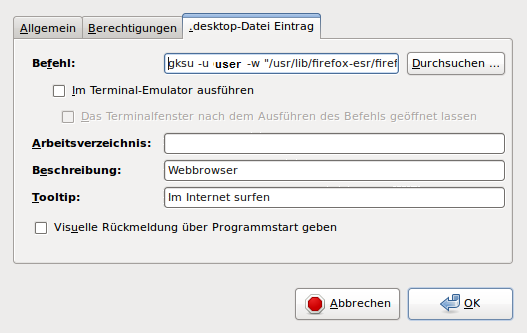 Howto:
Add a new User for eMail and Browser to the System with:
$sudo adduser mailuser
$sudo adduser webuser
now install if not installed by default "gksu" User Switch
$sudo apt-get install gksu
copy now the default App Links to webuser's Home Desktop, for mailuser enter mailuser's name
$cp /usr/share/applications/firefox-esr.desktop /home/webuser/Desktop/firefox-esr.desktop
edit the firefox-esr.desktop by right click on nautilus or a editor and change command line:
old:
/usr/lib/firefox-esr/firefox-esr %u
gksu -u webuser -w "/usr/lib/firefox-esr/firefox-esr %u"
save and exit
Now to test click on the Firefox App Link and a Password is asked! Enter the webuser password and you use Firefox on a isolated Account!
Do same for thunderbird eMail Client! that no bad Code can access your Emails!
Set the Home Folder rights for webuser and mailuser to 700 with:
$sudo chmod 700 /home/webuser
$sudo chmod 700 /home/mailuser
Remark: Same Technics available at Windows or other Unix Systems, alternate use VNCSERVER! a App to run Desktops inside Desktops!
Advantage: Programs run on isolated RAM Space!